Oden in Miami gives Blazers fans chance to move on too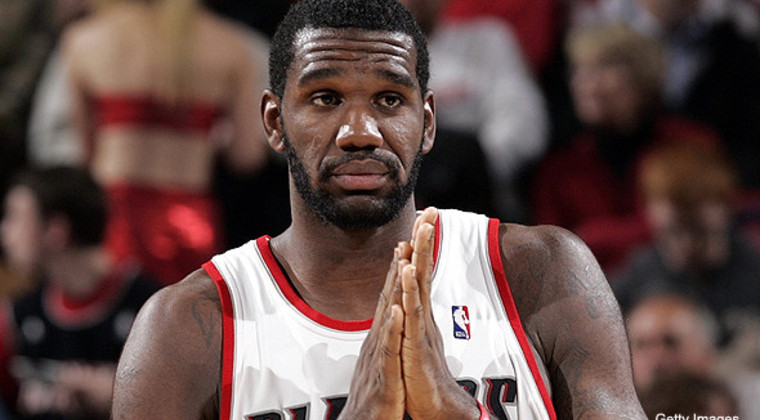 There are some people around Portland and within the Portland Trail Blazers fan base that would prefer Greg Oden's tenure with the Miami Heat to be a bust.
It is true.
The logic -- or at least some twisted vision of reality -- is that, with everything the Blazers organization invested in the former No.1 overall pick in 2007 by Portland and endured through grueling knee injury after grueling knee injury, the last thing Rip City can stomach is Oden finding success with the Miami Heat of all teams.
The only thing that would probably make it worse for Blazers fans, is if Oden inked with the Los Angeles Lakers instead.
Could you imagine?
On Wednesday, the Heat formally announced the signing of Oden without a press conference, in a much-anticipated move for both sides, although there was much speculation as of late that the big guy would join former Blazers assistant turned head coach of the New Orleans Pelicans, Monty Williams, in the Big Easy.
Apparently, Pat Riley made the decision process very easy for Oden.
"It's a great challenge for him," Riley said in a press release, after the team president courted Oden and hosted the former Portland center and free agent during the 2013 NBA Finals against the San Antonio Spurs. "We know all about his past injuries, but we feel that there is a huge upside and the possibility of him helping us. We will continue his program and then we will tackle basketball issues after that."
By now we know the story with Oden all to well: forever living in the shadow or Kevin Durant, a future cornerstone for a small market franchise alongside Brandon Roy and LaMarcus Aldridge, the knee injury, the comparisons to Sam Bowie, the knee injury, setback after setback and a confessed drinking problem after appearing in 82 career games (60 starts) and averaging 9.4 points, 7.3 rebounds, 1.43 blocks in 22.1 minutes per game during his five years in Portland.
The team waived him last May.
Oden kicked around an idea of a comeback. He considered heavily the right time. He took classes at Ohio State. He listened to guys like Bill Walton say Oden should simply leave the game behind and move to Hawaii, start soaking in life.
Instead, the 7-foot center got back to work training, gaining interest toward the end of last season and hosting invite-only workouts, until finally his mind was made up.
Last Friday, Oden signed a two-year deal with a reported $2.1 million (for the veteran minimum of $1 million this season and a player option for 2014-15) and passed his physical earlier in the week, before leaving Miami on Wednesday.
There is also a question unanswered: when will he actually be on the floor for the Heat?
Miami opens their regular season against the Chicago Bulls on October 29th, but the real date to save is December 28th when the Heat face the Blazers.
That game may not be high on the list of folks in Miami, who are likely more preoccupied with the dates versus the Spurs, Lakers, Brooklyn Nets, New York Knicks, Indiana Pacers. However, for those around Portland and Blazers fans -- Twitter will be on fire, sports talk radio phone lines will light up, and front page feature stories will help sell newspapers that day as all eyes will be on the "Oden/Blazers game" (depending if he plays that is).
But that is okay.
Anyone who knows the kind of person Greg Oden is or invested the time and care into his career with Portland, will easily be pulling for the guy. It is easy to root for this story and this guy. Do Blazers fans want the Heat to win? Negative. Will they wish ill will against Oden after the heartache he's been through since arriving in the league with the Blazers? No way. The smart ones will not.
It is time to move on.
Greg Oden already has.
Portland should have signed Oden. It would have been possibly a steal at the price. Pocket change for Paul Allen, It would have been insurance against Lakers or Miami getting him. Win Oden win!
Portland should have signed him, period.What would it have cost ? A million dollars, insurance against Heat and others getting him. Pocket change for Paul Allen. Dumb, dumb, dumb not to bid for him.