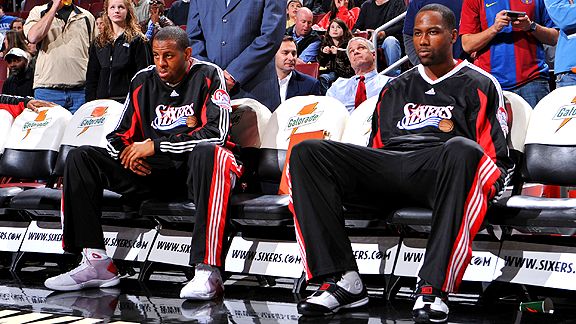 It's that time of year again in the NBA.
Time for the annual get-away games this week where teams around the league take the floor one last time before embarking on NBA All- Star weekend -- this time in Orlando -- or to take advantage of some much needed time away from the game to rest up both physically and mentally. And in this condensed scheduled season with back-to-back games more common than a Jeremy Lin name pun, a number of teams couldn't be more ready for a break.
Here's a closer look at five teams anxious for their hoops hiatus to start:
Charlotte – You can't start the season 4-27 with the worst record in the NBA and not be thankful for the chance to get away from the craziness for a little bit. Charlotte's recent loss came Sunday against the Indiana Pacers, just days after they stopped a 16-game skid against Toronto, which was their first win since January 14 versus Golden State. The Bobcats are averaging a league-low 86.9 points per game, are 2-16 on the road this season, and rank 27th in the NBA in field-goal percentage. Painful. The bright spot…who are we kidding? The silver-lining is nowhere to be found unless you look toward the NBA Draft and rookie Bismack Biyombo, who went for 8 points, 13 rebounds and 7 blocks in the win over the Raptors last week.
no comments